HYDRAULIC JACK APPLICATION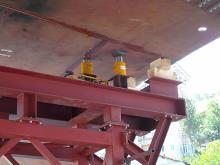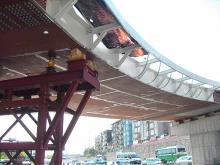 We are sharing an application of hydraulic jack at this part . Our products are CE and test certification. Our company has ISO9001:2008 .
1. Bridge Lifting System,
2. Heavy weight lifting system ,
3. Synchronous System,
4. Low profile area,
5. Automotive Industry,
6. Construction Industry,
7. Weight test system.
8. Rope tension system.