HYDRAULIC JACK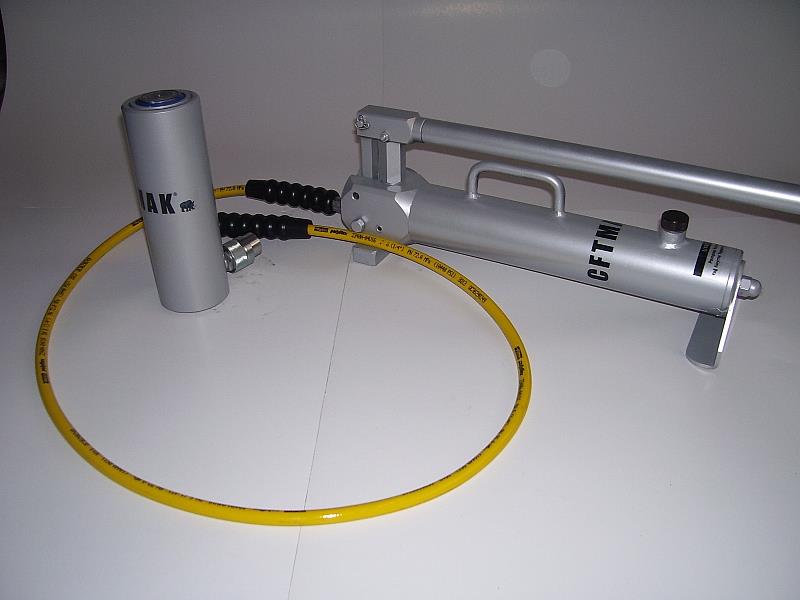 We have been manufacturing 700 Bar hydraulic jack system. Our products have CE certification and our company has ISO9001:2008. We are manufacturer of standard products and tailor-made products in Turkiye. We specialized in 700 Bar and 1500 Bar, Our products ;

1.700 Bar Hydraulic Hand Pump (single acting)
2.700 Bar Hydraulic Hand pump ( double acting)
3.700 Bar and 1500 Bar Single Acting Cylinder
4.700 Bar Double Acting Cylinder
5.700 Bar Single Acting Hollow Cylinder
6.700 Bar Double Acting Hollow Cylinder
7.700 Bar Hydraulic Puller (liftin)
8.Hydraulic Cylinder Design and Hydraulic Power Unit.
9.700 Bar Hydraulic Jack from 10 ton to 750 Ton.
10.700 Bar Power Pack
11.Synchronize lifting system at 700 Bar
12.700 Bar Lock Nut Hydraulic Cylinder
13.Low profile hydraulic Jack system
14.Bolt tensioner
15.Rock Spreader hydraulic system.
If you need different type hydraulic jack system, please contact us.
single acting jack
700 Bar jack system
double acting hydraulic jack
single acting hydraulic cylinder
hollow plunger cylinder
1500 Bar Hand Pump
hydraulic power pack
synchronize lifting system
10 ton jack
20 ton jack
30 ton jack
50 ton jack
100 ton jack
200 ton jack
300 ton jack
500 ton jack
bridge lifting system
hydraulic jack with CE certification
tailor-made hydraulic jack